Free Scrap Car Removal in

Prince George, BC
Many people have old cars sitting around taking up space, with no idea what to do with them or perhaps no idea that they even can do anything with them. Fortunately, our car scrap removal services are here to help! We service the greater Prince George BC area and can get rid of your junk car woes once and for all. Read on to learn how we can help.
We Pay Cash for Scrap Cars!
Some conditions applied, call to see if you qualify.
"Excellent service and quick... the man knows what he's doing!!
...and he didn't gouge me for cash... gave me a great deal
....would recommend him to anyone!! "
- Trevor
"Amazing service despite terrible weather conditions and heavy traffic"
- Dalton
"James exceeded my expectations in delivering top notch service in my time of crisis!
Best tow truck company out there!"
- Tiana
"Very friendly, helpful and knowledgable.
Would recommend to anyone and won't be using anyone else going forward.
Thanks for the excellent service! Really appreciate it. :)"
- Nerissa
"Would recommend to anyone and won't be using anyone else going forward.
Thanks for the excellent service!
Really appreciate it. :)"
- Nerissa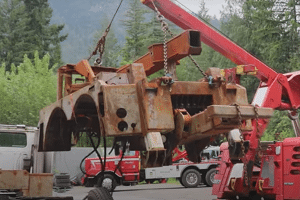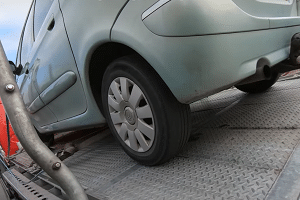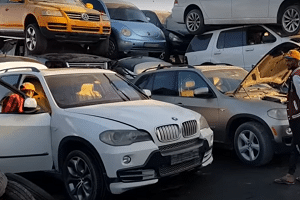 Scrap Car Pick Up
There are few things more annoying than having a huge item on your property taking up valuable space. Whether it's in your garage, back behind the house, or anywhere else, a junk car is just rusting away and it certainly isn't going anywhere-- at least not until now!
Are you trying to clean out a garage after an estate sale or maybe just dealing with an old car left behind that you have no use for? Regardless, you no longer have to stare at the eyesore or let it keep taking up space. When you're ready to get your garage or property back, our junk car removal team can help.
Our Junk Car Pick Up Removal Process
Some places claim to offer truck and junk car removal, but they will only pick up certain vehicles or tow under certain conditions. Still, they might not tell you exactly what they're doing with the vehicles once they're picked up. If you're looking for a scrap car pick up in PG, let us know, we are transparent about it.
Some companies claim to pay you, while others might want you to pay them-- it's easy to get confused when you're trying to research how to scrap cars in Prince George and the surrounding area.
Our dedicated team will come to pick up your junk car or truck, saving you the hassle of trying to figure out how to get it to the scrap yard. We don't just take them for scrap, though.
We bring every scrap vehicle back to the shop and tear it apart to salvage what we can, recycle parts that haven't completely been destroyed and then we will scrap the rest. It's easy for you, and it helps the environment, too!
Scrap Truck Removals
We're located in the heart of Prince George BC, and service the entire surrounding region. Our fleet of Prince George Auto Wreckers and wrecker drivers are familiar with the area and we've spent years serving the communities in the greater PG area with scrap car removal and other wrecking services.
We offer flexible scheduling and convenient hours so that we can pick up your car or truck whenever it works best for you. In many cases, we can even schedule a junk car pick up on the same day.
That's right, no more waiting around for weeks or trying to figure out the logistics of scheduling a pickup. Just give us a call, let us know what you need, and we'll set up something that works for you.
In most cases, we have enough trucks roaming around the area that a same-day removal is pretty standard for us. Of course, if you need to schedule a different day, that is fine, too. It's all about what works best for you.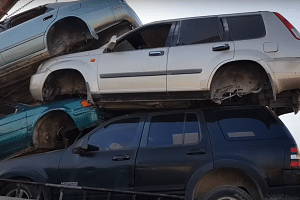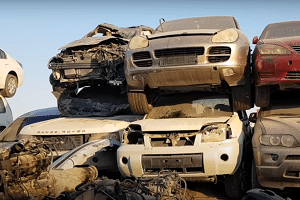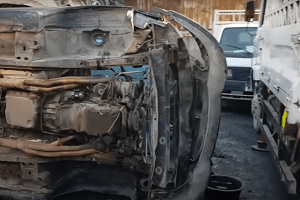 Scrap Car Removal for Cash
Get Rid of Useless Junk and Free Up Space On Your Property
Everyone knows that clutter can add stress to your daily life. While some people like collecting old junk, others are annoyed by it taking up valuable space and feeling helpless to do anything about it. After all, while it's annoying, life is busy and it's sometimes easier to just ignore it for the time being.
If you've reached the point where you can no longer ignore the junk trucks or cars on your property or in your garage or outbuildings, our team is ready to help get them off your hands and get the weight off your mind.
Imagine what you'll be able to do with all of that space. Maybe you already have, and that's why you're looking for junk car removal in Prince George. Either way, we're here to help you get your property back without any money or effort on your part.
Our Wrecker Picks Up Any Unwanted Automobile or Truck
Unlike some companies, there are no limits on what we'll take—if it's a car, truck, SUV, van, or another type of passenger vehicle, we can scrap it for you and give you back your space once and for all. Whether you're sitting on your great aunt's old car that never got driven or you have an old truck rusting away that's been there since you bought your property, we'll take it. We might ask a few questions when you call, but that's just so we know what we're getting into.
By letting us know what you have, we'll be able to plan and bring the right tools. Some companies will only pick up junk cars that can be towed or dragged onto a flatbed, or that are still in a single, solid piece.
While we like those easy jobs, we'll take the hard ones too even if you've got a rusted out pile of what used to be a vehicle that is going to take some extra work to load up, call us. We'll bring the right crew and the right tools to get rid of your eyesore for good.
Call to Book Your Wrecker Truck Today and Get Rid of Your Junk Car
If you need junk car removal in Prince George and the surrounding area, call us to discuss your needs. We're a full-service wrecking company that also handles scrap car removal, and we've got flexible scheduling so that we can pick up and remove junk cars and trucks at a time that works for you. Plus, we can travel all over the greater Prince George BC area, whether you're in town or outside.
Our experienced team knows all about scrap car removal and how to get it done right. Plus, we're quick and efficient, and we'll make your schedule work, whether you're busy or your pickup is urgent. Contact us today to find out more or schedule your pickup and get rid of that pile of junk once and for all!