Prince George Professional Car Shuttle Service
Our team of professionals offers shuttle services in addition to the rest of our towing solutions, making it easy for you to get your vehicle repaired or transported, no matter how far it needs to go. With this service, you get charged by the hour instead of mileage, making long trips cheaper.
Since we serve the greater Prince George area, including a 300 km radius around the region, you'll be sure that you can count on us to get your car where it needs to go, whether that's across town or across the province.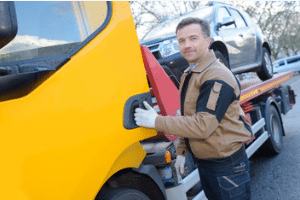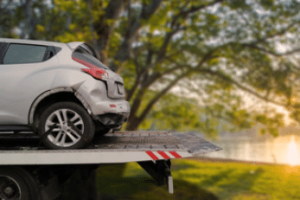 Do You Have Extended Towing Cover?
Some people already have roadside assistance packages or cover on their auto insurance plan. However, these plans typically have a limit on how far a vehicle can be towed, or the dollar amount that will be covered by the service. In most cases, it's not going to get you very far at all, because the provider only wants to tow you to the nearest shop to save themselves the money.
By choosing to hire our Prince George shuttle service instead, you'll be able to take your car wherever it needs to go and trust that it's getting there safely and in one piece. Plus, with our 5-star reputation and affordable pricing, everyone can count on our mid-size, but mighty, towing and shuttle service.
Shuttle Service for You and Your Car
Our team of expert technicians will take care of your car, but they'll also make sure that you get safely where you need to go. If your car is disabled or needs to be towed to a destination, you are going to need a way to get there, too, after all. We can arrange shuttle services for vehicles and people for:
‣ Passenger cars, trucks, and SUVs
‣ Motorcycles, RVs, and other powersports and recreational vehicles
‣ Commercial and fleet cars and trucks
‣ Semi-trucks, heavy equipment, and more
No matter where you're going, as long as it's within a 300 km radius of Prince George, our shuttle services can make sure that you and/or your vehicle get there in a safe, timely fashion.
If you need towing and shuttle service in Prince George, call us today to discuss your needs and find out how we can help. From simple roadside towing calls to scheduled maintenance trips and more, we've got solutions for just about every need.
Call now to schedule the trip!