Auto Wreckers: Sell Your Car for Instant Cash
When you sell your car to a salvage yard, you get instant cash. Wrecking a vehicle can be an excellent means of getting an unwanted vehicle off of your hands quickly and easily. If you have been thinking about auto wrecking in Prince George as a way to sell or dispose of your old car, we are here for you! We will discuss the benefits of wrecking your car and how it compares with other options like private sales or auctions in the first section below.
Want cash for your old car? Call now for a quote
"Excellent service and quick... the man knows what he's doing!!
...and he didn't gouge me for cash... gave me a great deal
....would recommend him to anyone!! "
- Trevor
"Amazing service despite terrible weather conditions and heavy traffic"
- Dalton
"James exceeded my expectations in delivering top notch service in my time of crisis!
Best tow truck company out there!"
- Tiana
"Very friendly, helpful and knowledgable.
Would recommend to anyone and won't be using anyone else going forward.
Thanks for the excellent service! Really appreciate it. :)"
- Nerissa
"Would recommend to anyone and won't be using anyone else going forward.
Thanks for the excellent service!
Really appreciate it. :)"
- Nerissa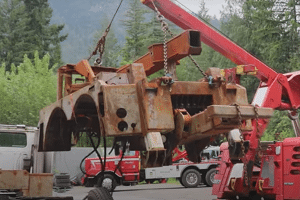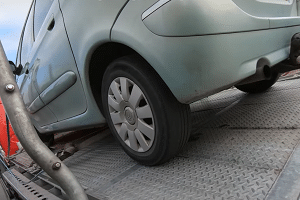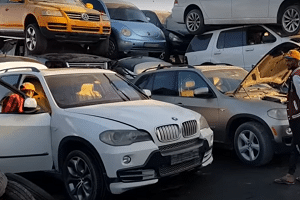 What is auto wrecking?
Auto wrecking is a term used to describe the process of auto recycling, which involves finding and buying old or wrecked cars. At car scrap yards, unclaimed wrecked vehicles are taken apart piece by piece in search of any auto parts that can be recycled.
Scrap vehicle yards buy scrap auto parts from auto body shops and also purchase new auto parts from auto dealerships and wholesalers.
The scrap car will then be stripped down for items like engine parts, tires, safety glass, airbags and catalytic converters.
Unwanted vehicles which might go to auto salvage yards include cars with engine problems, auto parts that have been recalled by the manufacturer, and vehicles which cannot be licensed for road use.
Why sell your car to an auto wrecker in Prince George?
An auto wrecker is the best place to sell your old car if you are looking for an easy and fast solution. You don't need any paperwork, no waiting periods and instant cash!
Plus, when you go with us in Prince George, under most conditions, we will tow the vehicle away free of charge so you don't have to worry about that.
If you are looking for a car wrecker in Prince George, then we can help! We will provide the cash upfront for your old car and take care of towing.
- auto salvaging a vehicle is much easier than selling it privately: there are only minimal documents to complete; the auto wrecker will tow the vehicle away free of charge under the right conditions; and auto salvaging a car is instant cash.
The benefits of auto wrecking over private sales
If you are considering selling your car in Prince George, there may be a number of benefits to calling a wrecking company.
One benefit is that auto wrecking provides instant cash for your vehicle. Unlike private sales or auctions where it can take weeks (or even months) before the transaction takes place, your local car wrecker offers an immediate payout with no waiting.
The second benefit of the auto wrecker is that it gives you the opportunity to avoid dealing with annoying or time-consuming buyers.
You will not have to spend countless hours answering questions and showing your car over and over again as someone looks for a vehicle they like enough to buy, which can be quite exhausting.
Thirdly, it provides an easy way get rid of your vehicle without having to worry about the cost or time associated with auto auctions.
Selling your junk car for recycling can be a great way to quickly sell your unwanted vehicle.
When you have an unwanted car on your hands, one option is to call your local auto wrecker; this allows for quick cash when compared with other options such as private sale or auto trade-in.
Selling your car at a local auto wreckers or automotive dismantlers ensures that the scrap car removal company will give you instant cash for your car.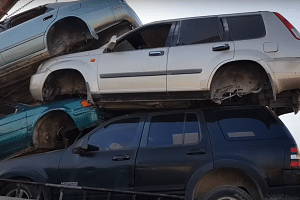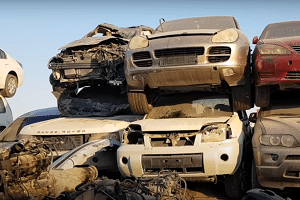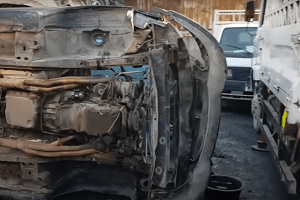 How does auto wrecking work?
The process typically involves taking the automobile to an auto salvage yard where they will assess the auto's value, and give you a price quote. When the auto wrecker yard agrees to buy your vehicle for cash, they will tow it away in order to dismantle or recycle it. Then you get an instant payment of cash on the spot.
However, we work differently so you don't have to go directly to a salvage yard. You can call us directly with your information and we can give you an instant quote. The process is simple and hassle-free - this can be an excellent way to get rid of your junk car.
How do auto wrecking yards make money?
Junkyards sell auto parts – for example, engines – to used car part companies, which fixes the parts and sells them to auto mechanics. Junkyards also sell unusable parts to scrap metal recycling companies.
Looking to wreck your car in Prince George?
If wrecking your automobile is something that you are interested in, we are here to help! We will purchase your auto without any hassle or waiting. If you are looking for an auto wrecker in Prince George, contact us today!