Jump Start Services: Don't Let Dead Batteries Get You Down
Of all the frustrating ways to break down, a dead battery is perhaps one of the worst. Whether you've left lights on, just have an old battery that needs replaced, or are dealing with alternator or other power-related issues, ending up on the side of the road or stranded anywhere with a dead battery can be a nightmare. That's why we offer 24h jump start services around Prince George.
Since batteries never die in a convenient place, our team is on call to help with anything that you need.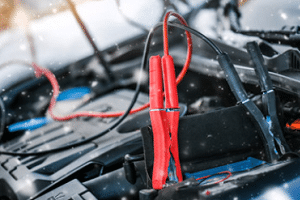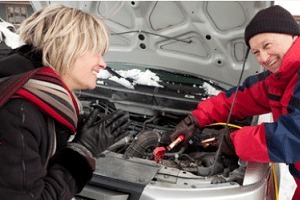 Call us for 24-hour battery and jump start services, including:
‣ Slow-start or no-start diagnostics and assistance
‣ Voltage testing of the battery and the rest of the electrical system
‣ Delivery and installation of new batteries at any location
‣ Towing and other roadside assistance in case it's more than a dead battery
Why Isn't My Car Starting?
There are any number of issues that you could be facing with your vehicle and its battery or electrical system that result in a no-start or slow-start situation.
If you find yourself struggling to get power, make sure that you turn off any accessories and unnecessary sources of power in the vehicle so that all the power can go to starting the car. If that still doesn't work, call us and we'll come help you solve your battery problems once and for all.
Our technicians can help with a variety of problems. If your vehicle won't crank or turn over, or if it will start but keeps shutting down, you are going to need assistance. Maybe you have a vehicle that hasn't been driven in a long time that is struggling to start or you have a battery that has eroded or leaked and needs to be replaced.
No matter what kind of issues you're having, we'll be able to help. We'll diagnose the problem and help get you back on the road, or get you towed home safely if more extensive repairs are needed to resolve the power issue.
Affordable Local Service
Our team of technicians provides an array of jump start services and other roadside assistance throughout the greater Prince George area, offering quality, reputable service on every job and rates that won't break the bank.
If you're having battery issues on the side of the road or even just in your garage, call our team today and find out how we can help you get that battery fixed and get you back on the road sooner than later.